Regular price
Rs. 1,399.00
Sale price
Rs. 899.00
Unit price
per
Sale
Sold out
Offering the best gel blasters on the market! The ultimate water gun, turn old-school water gun ideas into modern family fun!
The Gel Blaster fires non-toxic, eco-friendly, water-based gel, bursts on impact, and evaporates in no time. So you can blast them anywhere. Spend less time cleaning and more time having a blast!
💥I
f you need some cool gel bullets in other colors, you can find them here 👉 More colored gels
💎Upgraded Equipment
The weapon comes standard with a suppressor, flashlight, and no less than 3 magazines. The blue one has a red dot instead of the suppressor. It is made of high quality and offers a variety of shooting features. Due to its compact size, it can be stored easily.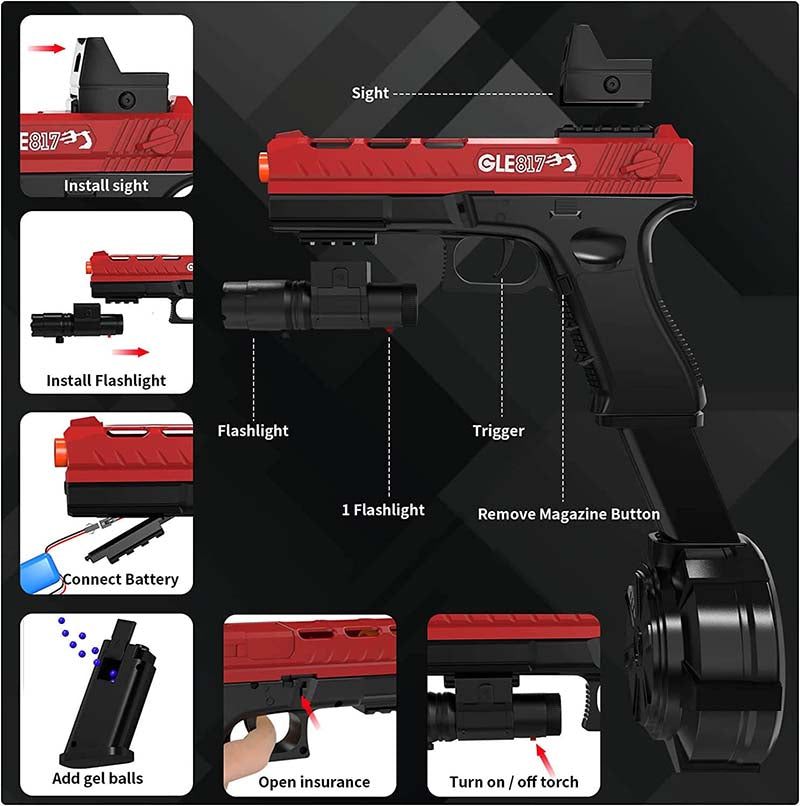 💦Shooting mode
Easily switch between different firing modes using the switch on the side of the weapon. This gives you flexibility in how you choose to shoot.
In "Single Shot" mode, you can manually reload by pulling the top of the weapon toward you. This allows the weapon to fire one bullet at a time when reloaded and does not require batteries.


💝Safety and environmental protection
Gel blasters use environmentally friendly water-based gel balls as ammunition. The balls explode on impact and dissolve themselves, which is great for the environment and convenient for you since you don't have anything to clean up. However, it is very important to never aim at others and always wear safety glasses,

 

which all our gel blasters come standard with.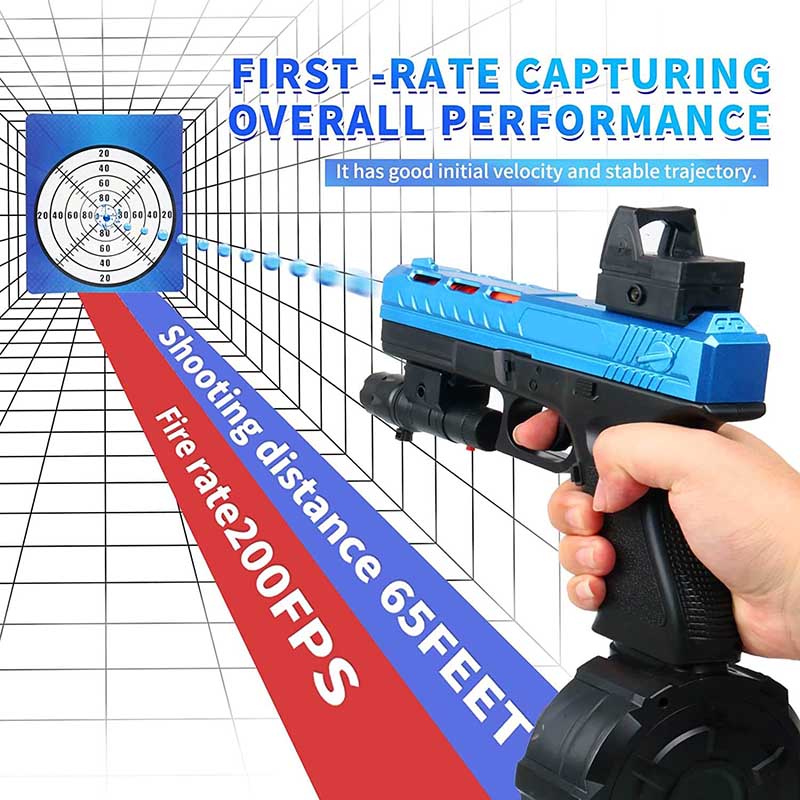 Specifications:
Material: abs plastic
Fire mode: semi-auto
Ammo type: 7-8mm gels
Size: 33*14*5cm ( 13.4*5.5*2 inch)
Performance:
Shooting range: 15-20m
Firepower: 150 FPS
Rate of fire: 5-7RPS
View full details
A2Reviews Block: Reviews on homepage - Missing A2Reviews Block ID